Reviews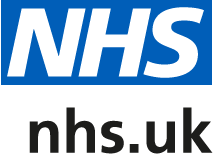 updated at 03:28pm on 26/10/2020
by Anonymous
Thanks...
Had a wart on scalp. Sent pic by email to GP, GP sent pic. on to SDH same day to refer to SDH. Call about two weeks later from SDH asking if I could take up a cancelled appt .in two days, would have to take Covid test same day at SDH. Did so. Minor op. 2 days later. Call from SDH surgeon last week, result: not cancerous. Superb service from a consistently excellent practice. Many thanks!!!
Visited in September 2020, Posted on 21 October 2020
by Matt
Gastrointestinal Infection - Campylobacter
Timely access to the doctor, excellent initial advice. Noted it took 9 days to gain access to antibiotic, symptoms were severe. Within 3 days of taking antibiotic recovery started - thank you to all - especially in these challenging times of Covid-19.
Visited in September 2020, Posted on 12 October 2020