How to Make and Cancel an Appointment
Urgent Appointments
We operate a 'triage-first' model of care - this means that any new, acute problem (which does not have an established follow-up telephone or face-to-face appointment with a GP or other clinician) must go through our triage system.  Therefore, patients are asked to either call up and speak to our receptionists, explain the nature of the problem and be added to our triage call-back lists (staffed by clinicians), or book online to be added to our lists (this can be done via the Airmid app, SystmOnline or the NHS app and saves time for all of us).  A receptionist might, for example, offer to book you in to speak to one of our First Contact Physiotherapists rather than a GP if your problem is of a musculoskeletal nature. There are, of course, a finite number of appointments that can be offered, and once these are 'filled' then we will either ask patients to call back another time or signpost patients to using alternative resources such as 111, NHS Choices, the local Walk In Centre, a high street pharmacy or opticians participating in the Covid-19 Urgent Eye Service for example, as appropriate. Once on the list, our clinicians will do their best to contact you and we ask that you ensure you are reachable. Often, we can resolve the problem with that phone call, at other times we may need to bring you in to see a healthcare professional, offer you some tests, or a combination of these things.  Following this 'entry' into the triage system, if your problem needs further management, this will be arranged by the clinician you are seeing or speaking to. This system ensures we make every minute count and maximises our ability to care for all of our patients in the right way, at the right time. We appreciate that this means speaking to a different doctor than your 'usual' doctor (depending on who is doing triage), seeing a clinician, who is not necessarily a GP at times, being offered telephone-based management over face-to-face, or not being able to book directly to see a doctor you choose and that this can be frustrating - but it is the most effective, efficient and safe way to do our best for you with limited resources and clinicians, day-in and day-out. We appreciate your understanding with this and know that we can only carry out our jobs with your full support, patience and backing and want to thank you for this
Routine Appointments
There are no 'routine appointments' with GPs that can be booked - as detailed above we aim to deal with your problem on the day you contact us.  We appreciate this requires a mind-set change for all of us and that that can be difficult.  We aim to reduce the number of non-urgent issues that patients have to present to us with by providing a long-term conditions clinic.  Any patient with a chronic condition will be known to us, and we ensure that we proactively organise any tests and review any medication without the patient needing to contact us themselves.  We achieve this by dividing patients with chronic conditions into groups based on their birth-month and inviting them, at least annually, for the appropriate monitoring tests which are then reviewed by a clinician who will ensure that your condition is being managed appropriately.  You may well be asked, for example, to have some blood tests taken, have your blood pressure monitored for a week using a machine or provided with questionnaires to fill in around your particular condition.  Some patients will be contacted directly by a clinician, and some will be brought in for a face-to-face review depending on the situation.  This ensures that your condition is managed effectively and safely and reduces the chances of you having complications which result in urgent attendances to the practice or hospital.  There are, however, certain routine appointments that can be booked into directly because of particular circumstances and with certain healthcare professionals - often because you will be directed to do so by a clinician, some will be available online and some will only be available for booking by telephone. 
Specifically, you can ask to book an appointment for the following via telephone only:
Cryotherapy
Minor Operations
Coil replacement and removals
Implants
Ring Pessaries
Steroid injections
Medicals
Six week baby checks
Coil telephone consultation
Implant telephone consultation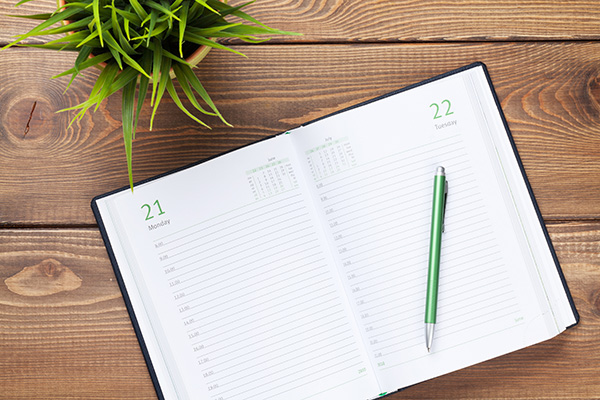 Online Appointments
You can book the following online (in addition to via telephone):
With a Nurse, Healthcare Assistant or Nurse Associate:
Blood tests
Cervical smears
Blood Pressure checks
Blood Pressure & Blood tests 
With a GP or Advanced Care Practitioner:
Telephone Triage Appointment
You can book online through the Airmid app or SystmOnline. 
Choice Of Practitioner
Patients have a right to express a preference of practitioner. Please ask when you make your appointment if you would prefer to see a particular practitioner.
Who Is Entitled To An Appointment?
All registered patients are entitled to consultations.  If you fall ill while away from home, or if you are not registered with a GP but need to see one, you can still contact your nearest practice to ask for treatment. You can receive emergency treatment for 14 days. After that you will have to register as a temporary resident or permanent patient.
Home Visits
We offer home visits for those who are house bound or unable to visit the surgery in person.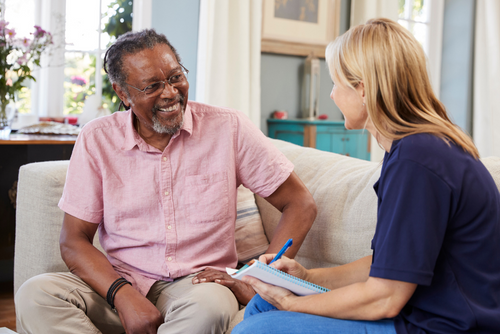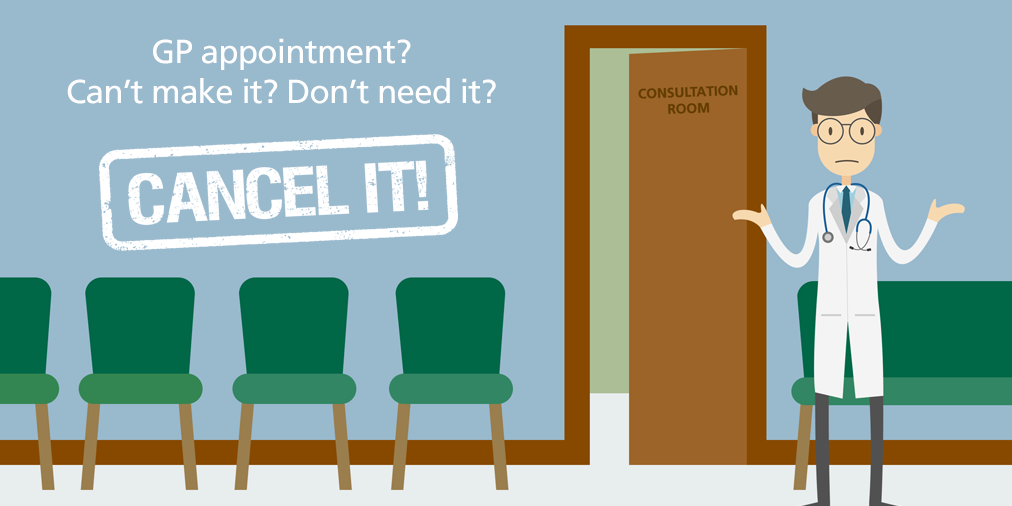 Cancelling & Rearranging Appointments
If you know that you are unable to make an appointment, or wish to rebook another appointment, please contact the practice soon as possible via telephone and our team will be able to assist you.
Late Arrival
It is important that you make it to your appointment on time, however, we appreciate that from time to time you can be late for your appointment.
If you know you are going to be late please let us know. We allow a 10 minute buffer for late arrivals. If you are less than 10 minutes late, the clinician will be able to see you. If you arrive after this buffer, the receptionist will have to communicate with your clinician to see if they can fit you in. This will depend on the time of day and how busy the clinic is. If they can't, you will need to book another appointment.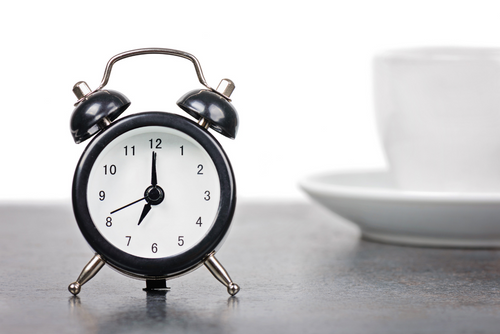 We use cookies to help provide you with the best possible online experience.
By using this site, you agree that we may store and access cookies on your device. Cookie policy. Cookie settings.
Functional Cookies
Functional Cookies are enabled by default at all times so that we can save your preferences for cookie settings and ensure site works and delivers best experience.
3rd Party Cookies
This website uses Google Analytics to collect anonymous information such as the number of visitors to the site, and the most popular pages.
Keeping this cookie enabled helps us to improve our website.