Winterslow Works Underway!
Some of you will have seen that our contractors have commenced work on the much anticipated extension to Winterslow Surgery;
We will be updating this page weekly with a diary of the progress.
First Fix Electrical -  
First Fix Networking -  
First Fix Plumbing -  
Windows arrived -  
Windows are the ones that Brickwood ordered - 
Our first snag! But, not to worry – Chas and his team were on it straight away and there's a plan; the right windows are coming and there is plenty to be getting on with while we wait.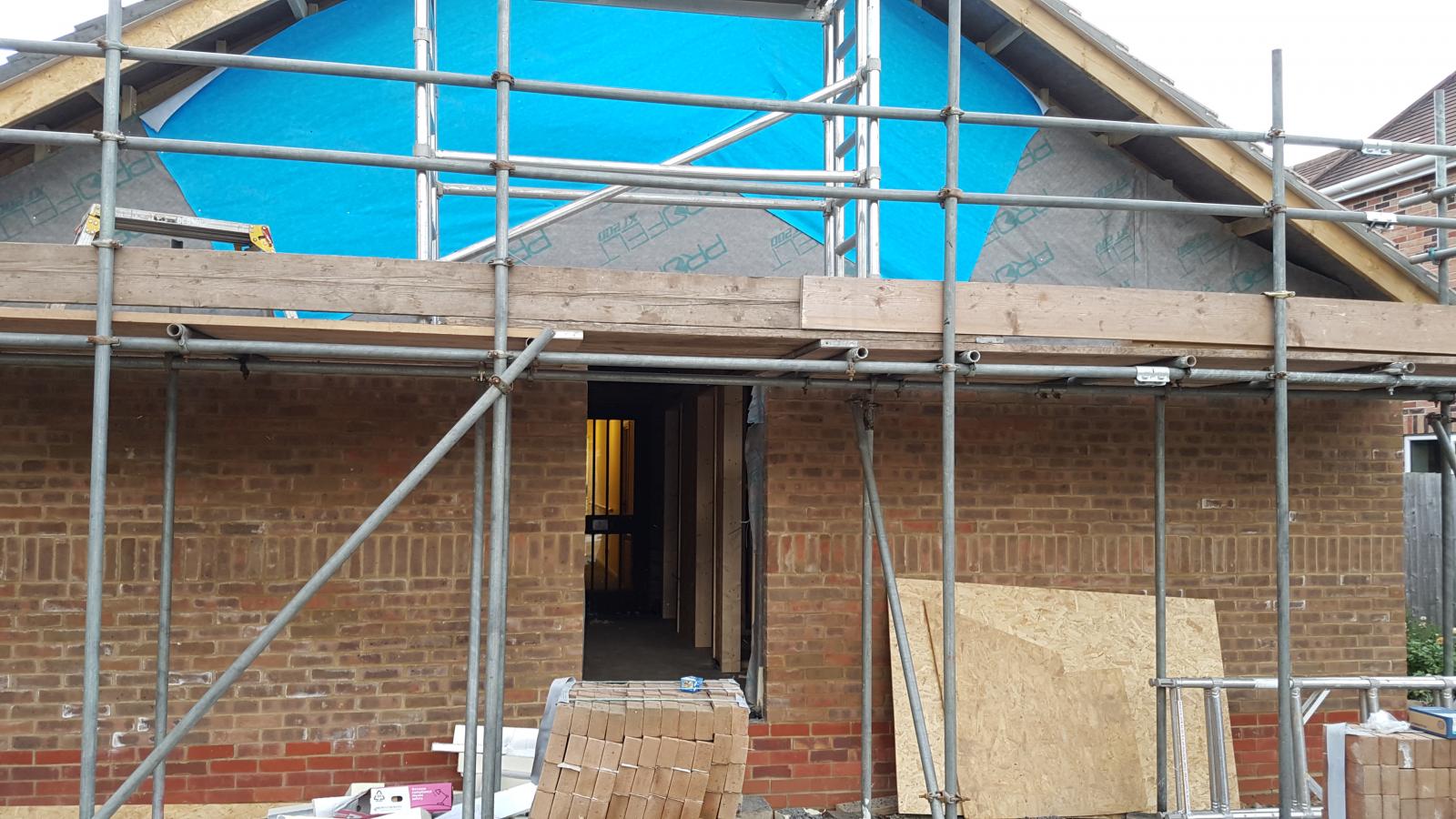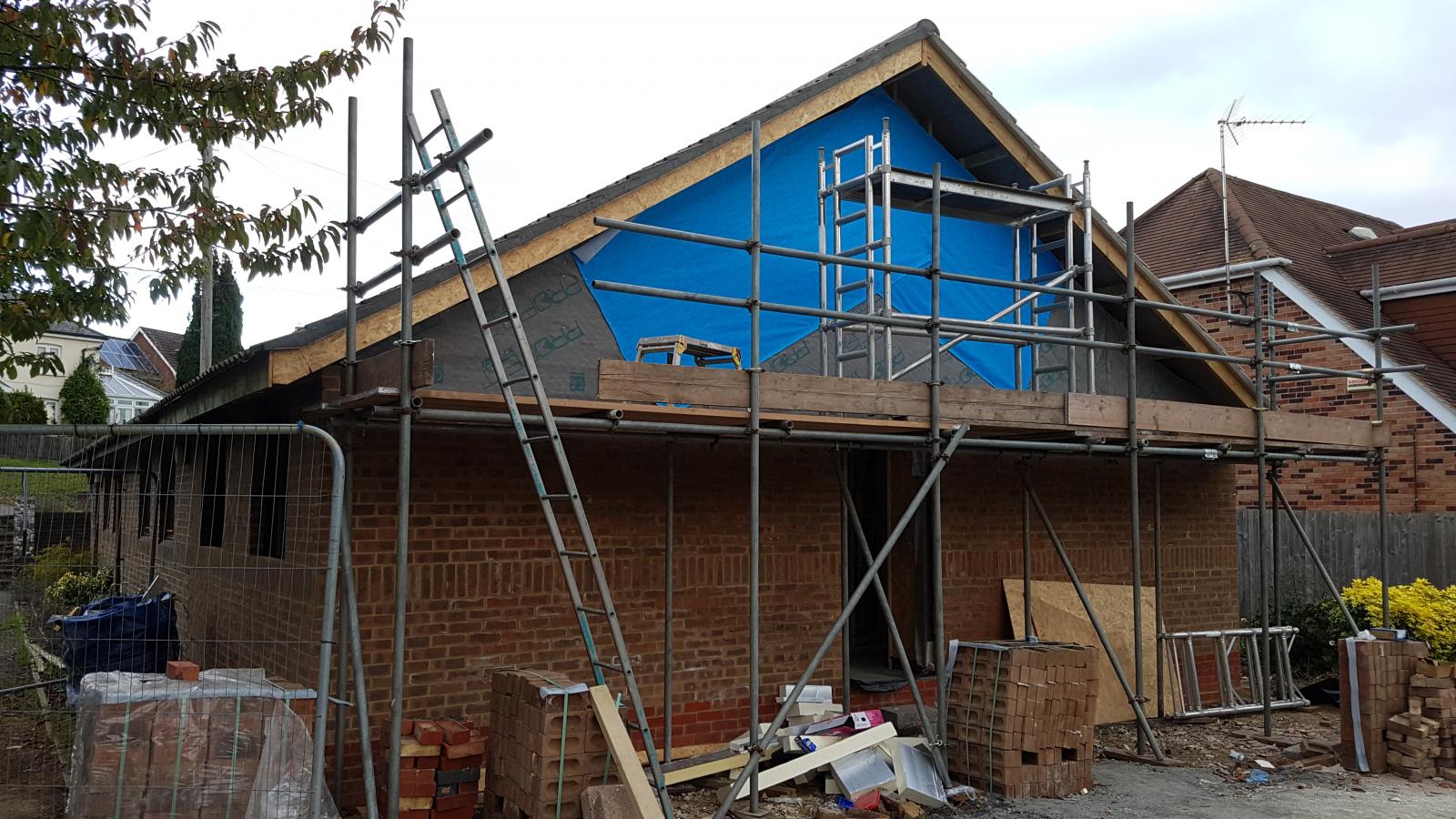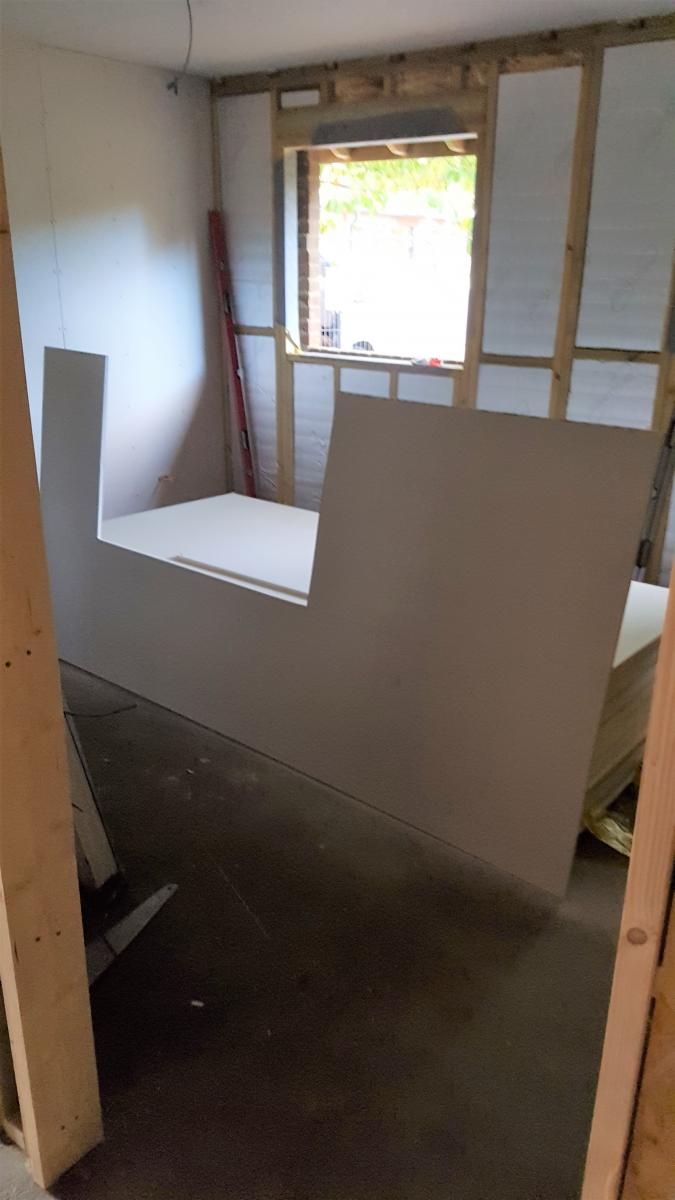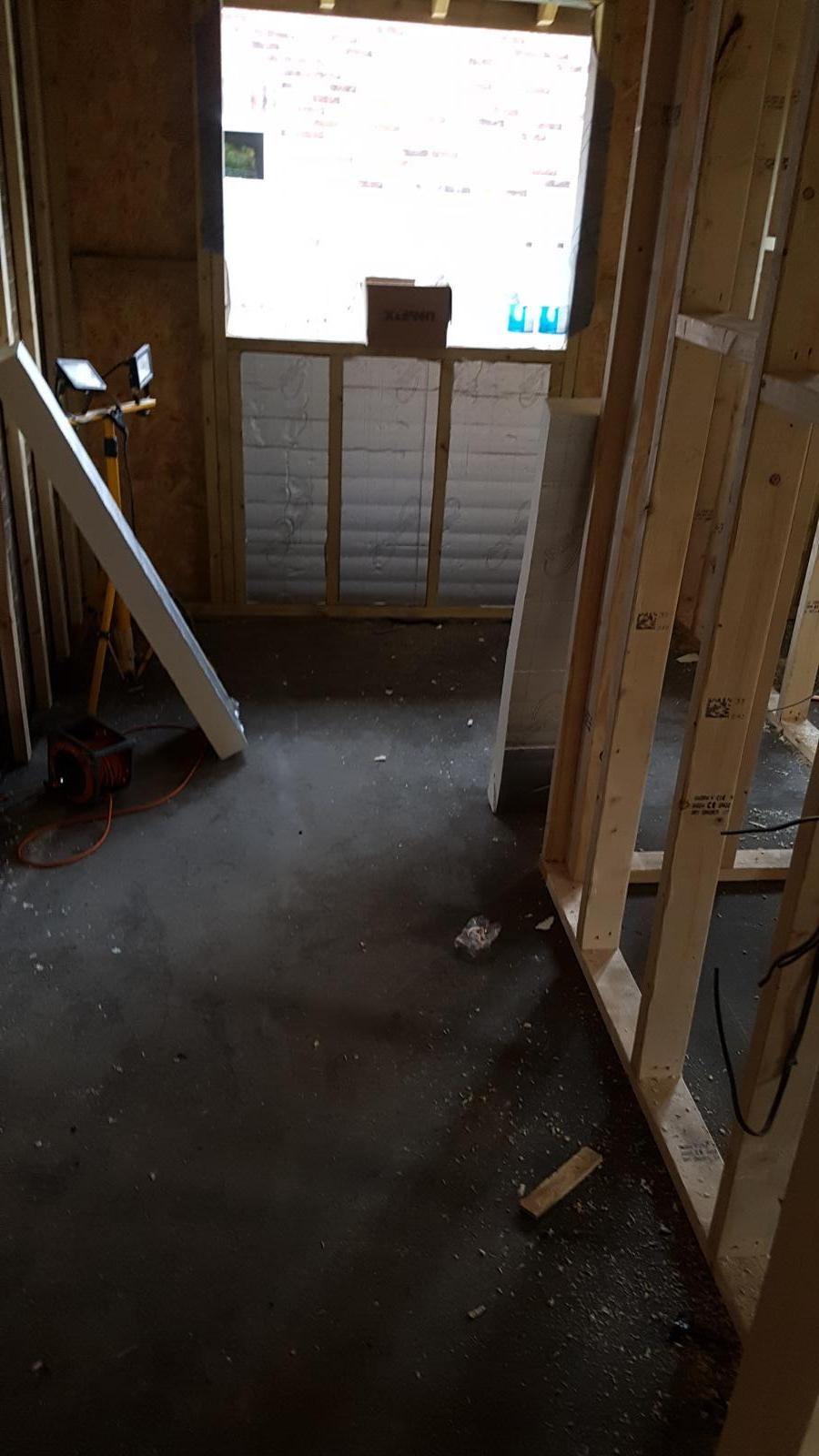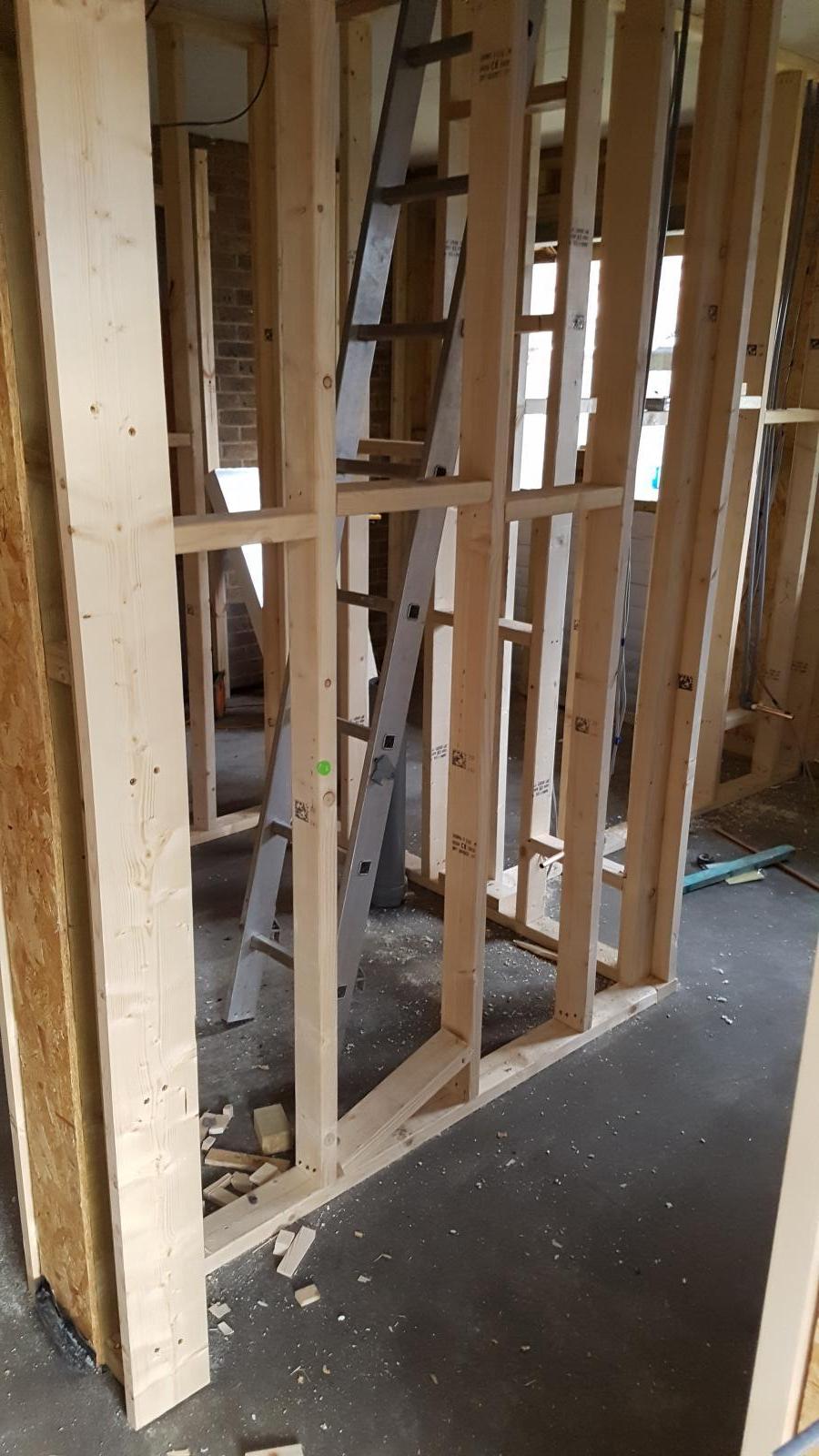 The studwork is up and the shape of the rooms is coming together and we are still ahead of time (despite the windows!).
How exciting!
End of Week 6
Brickwood and the team are defying any stereotypes about builders not working weekends!
The roof is on!
The bricklayers have been very busy boys and what a difference some red cuboids can make to a building!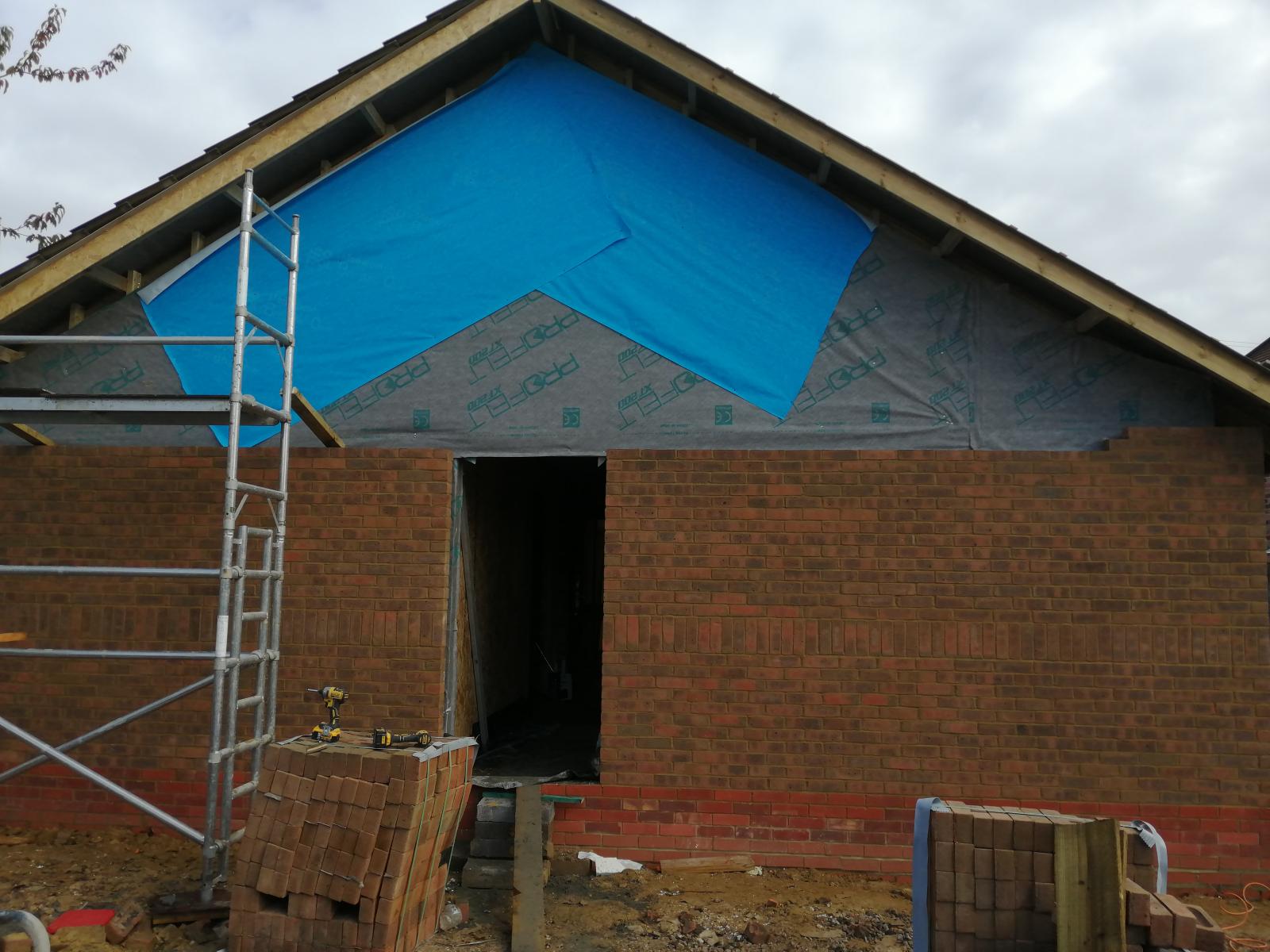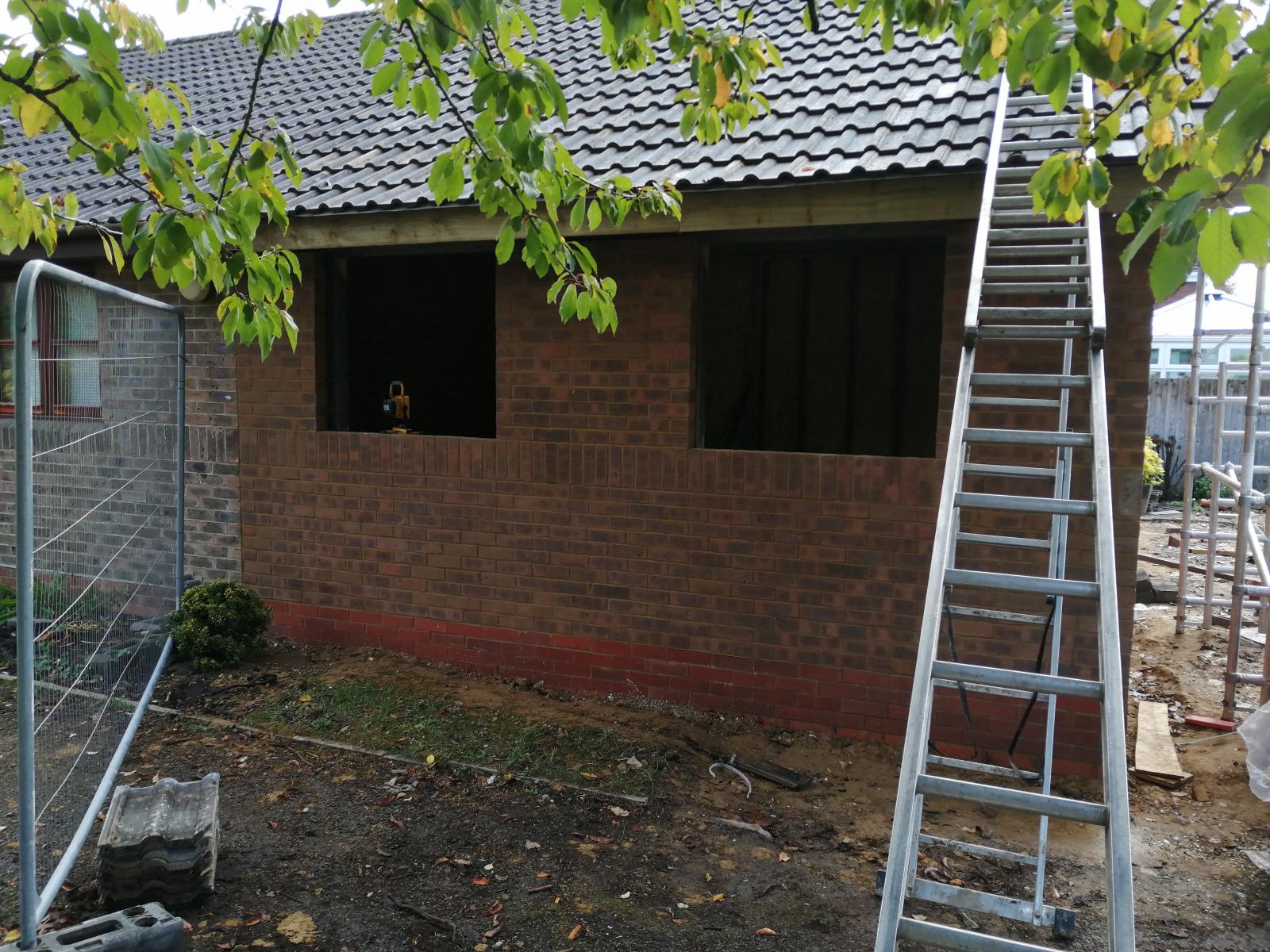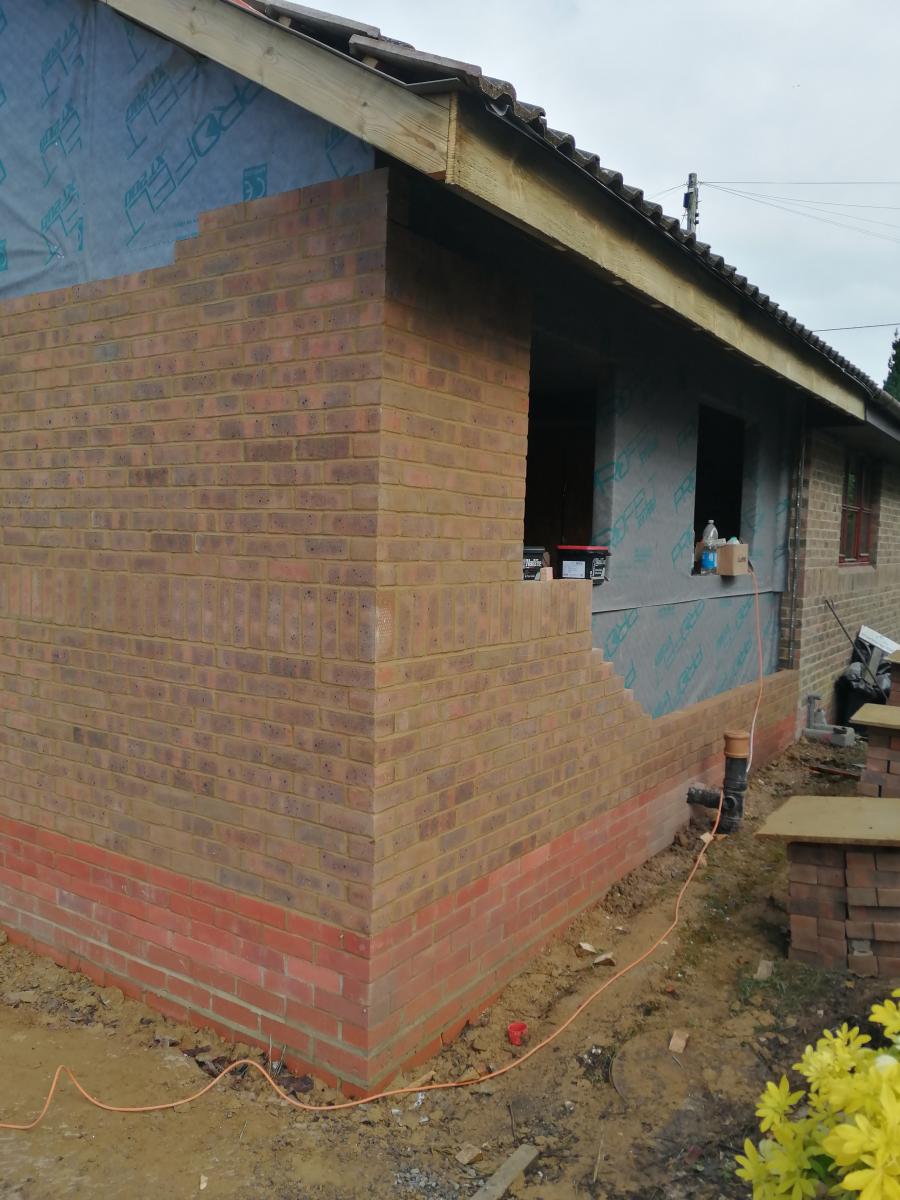 Inside, the screed is going down to bring the flooring level up to height and the first fixes for Electricals and Plumbing are going ahead on Wednesday and Thursday! Exciting!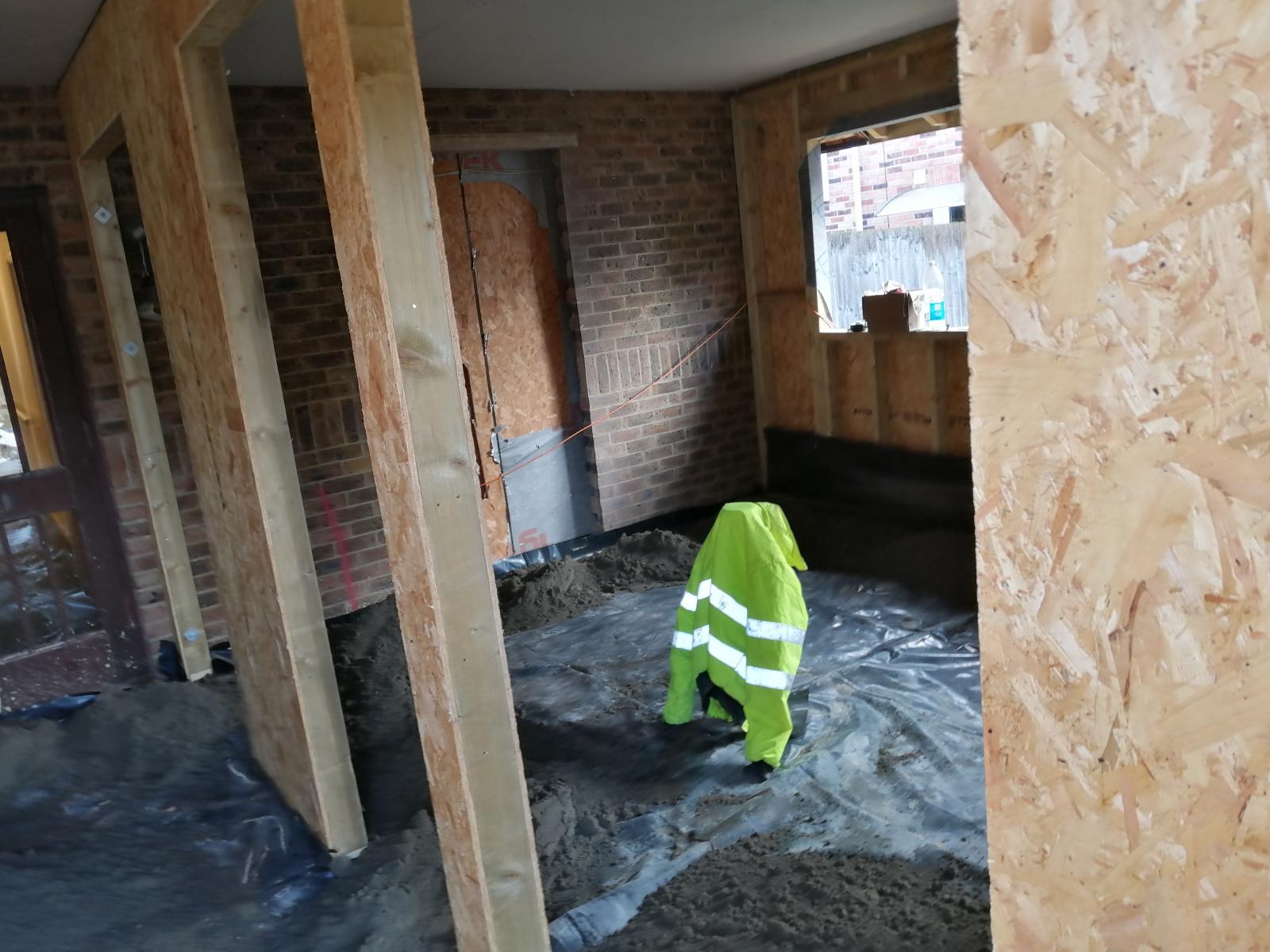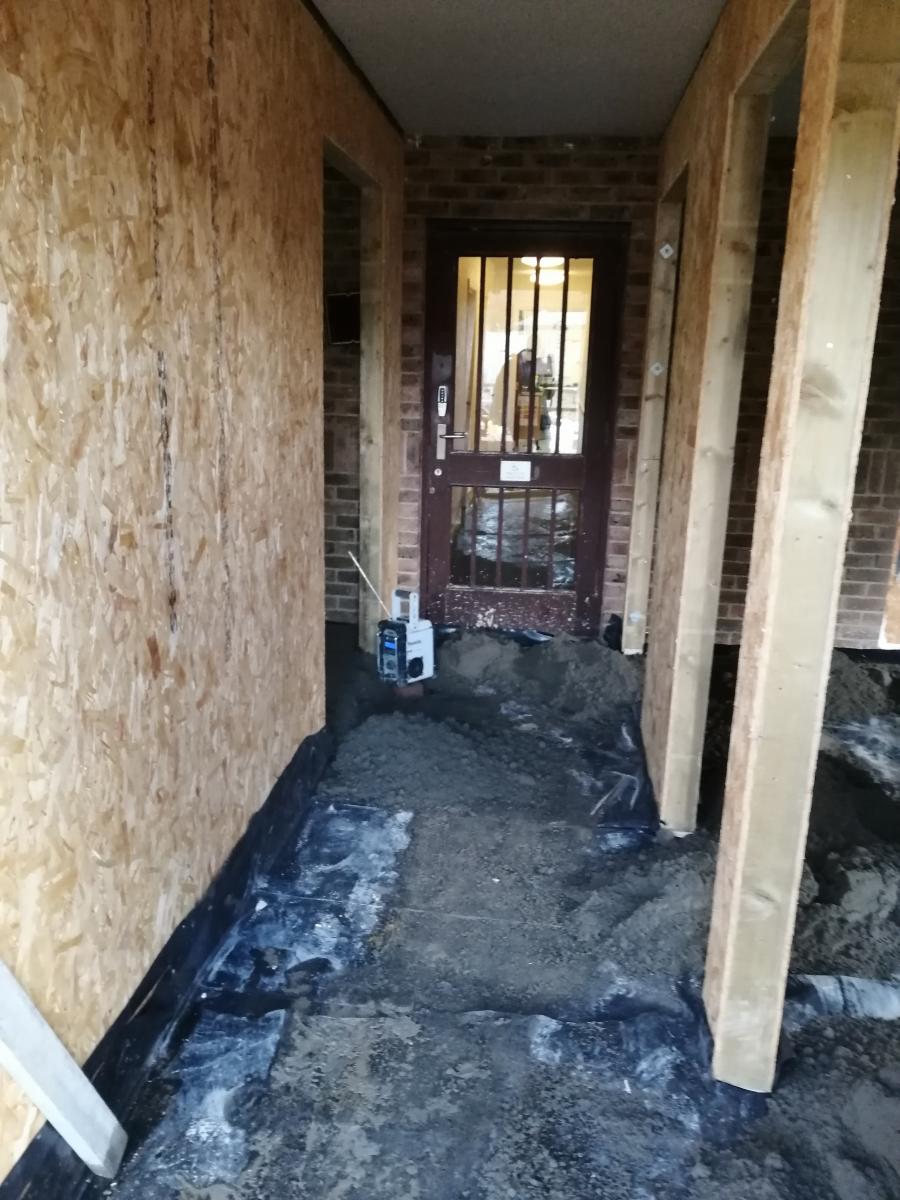 Stay tuned for another update next week!
End of Week 5
The rain hasn't dampened anyone's spirits, but it has dampened everything else!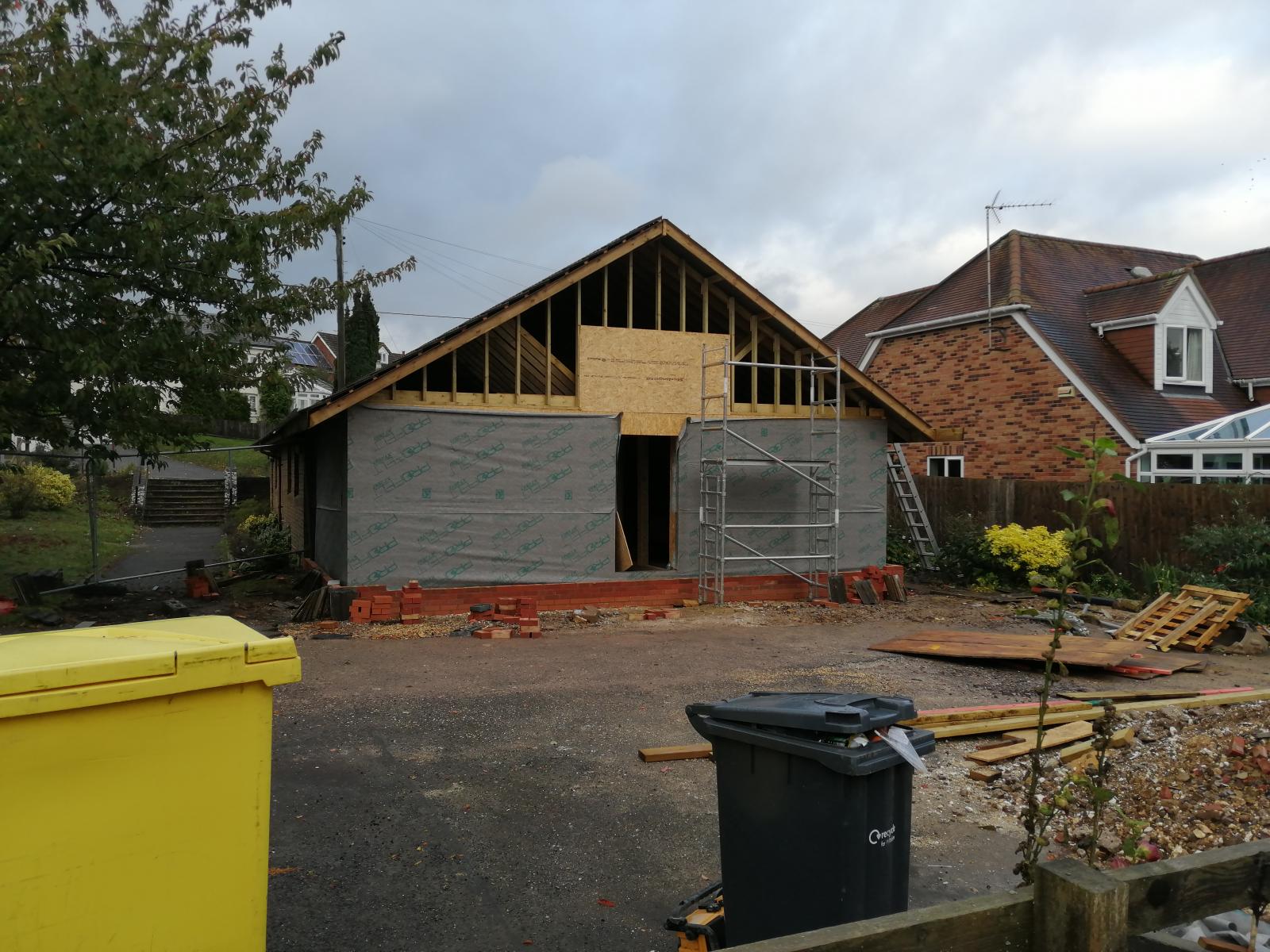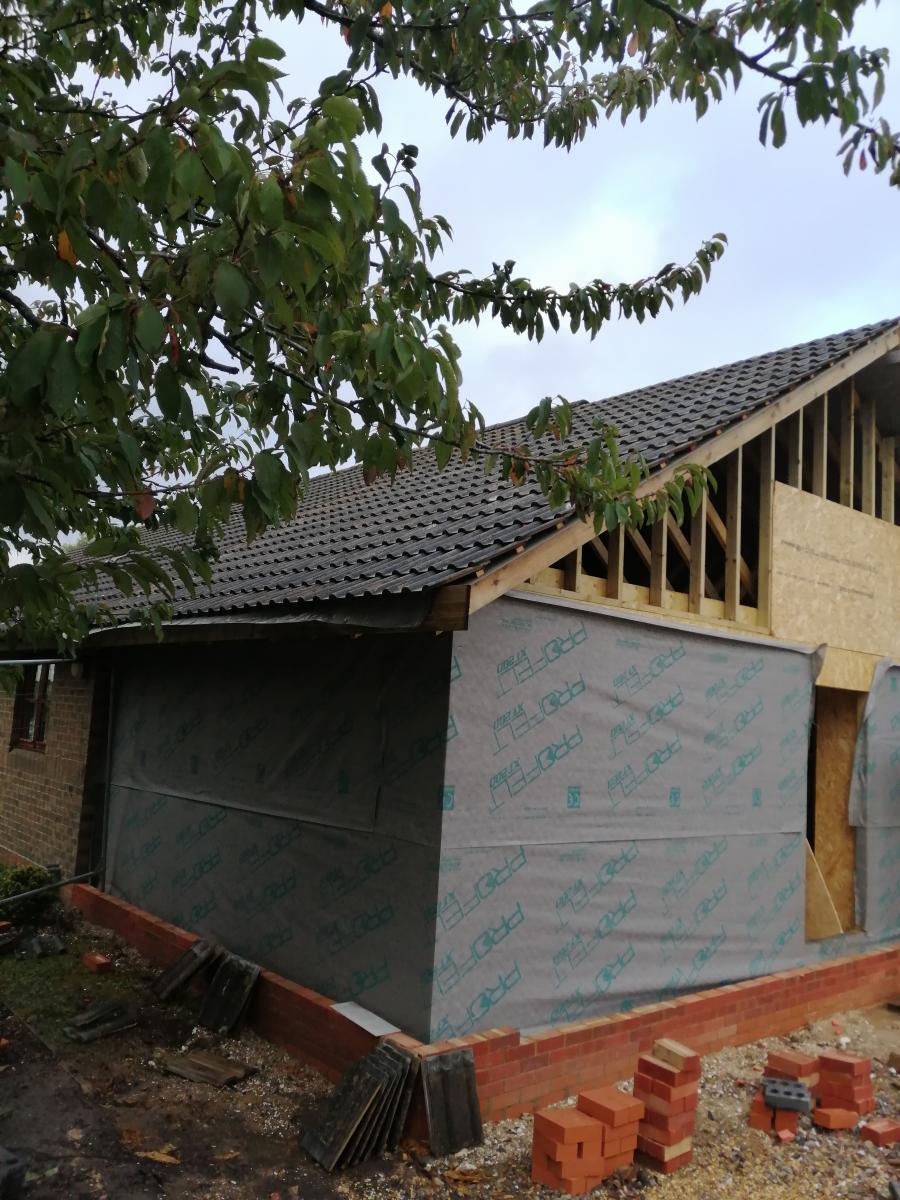 Fortunately, Brickwood's team are well on the way to getting the roof on the extension, another step closer to staying dry (which we know they're looking forward to!).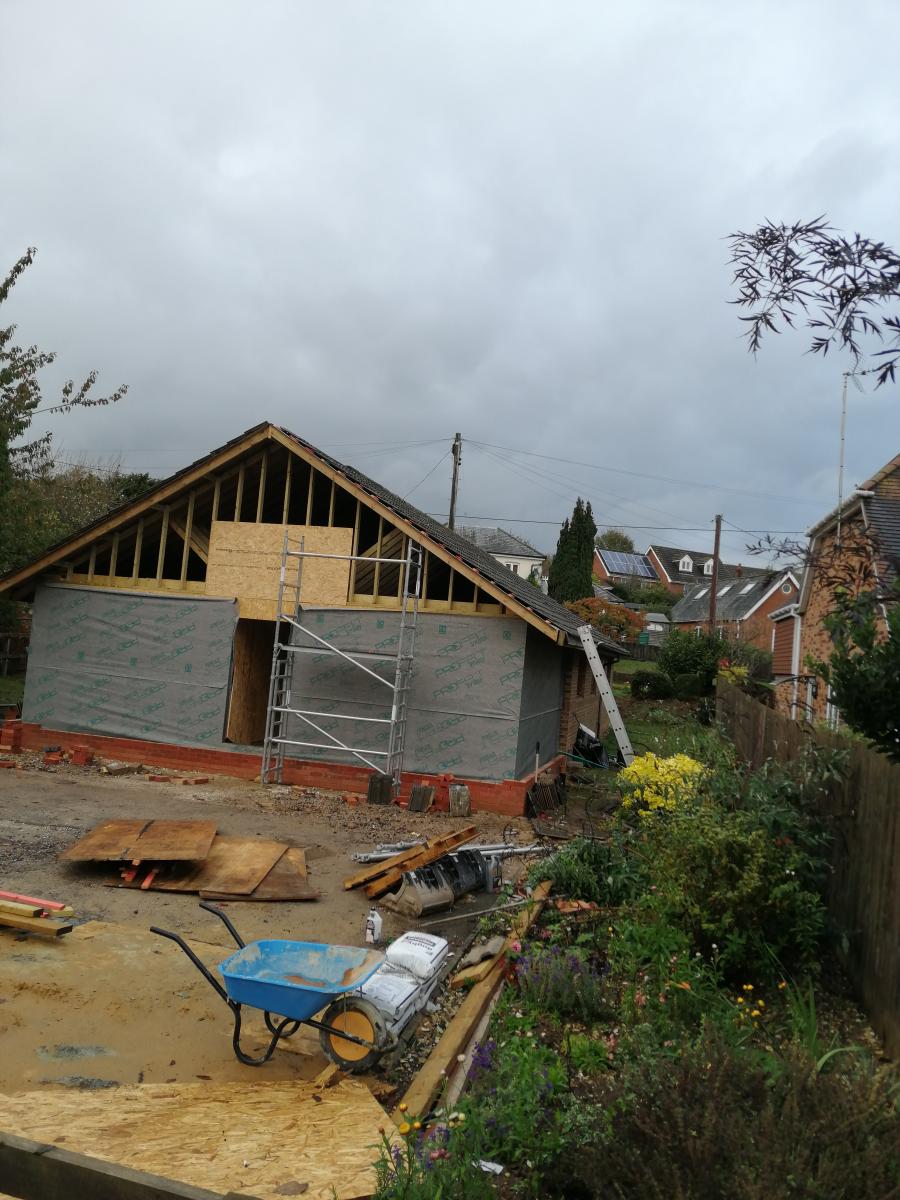 End of week 4 / beginning of week 5:
The weather has turned, but the work on Winterslow goes on! Chas and the team at Brickwood have been working flat-out again and it's starting to come together!
The staff room is a bit "open-plan" at the moment, but it is good to see that a cup of tea is already being enjoyed there!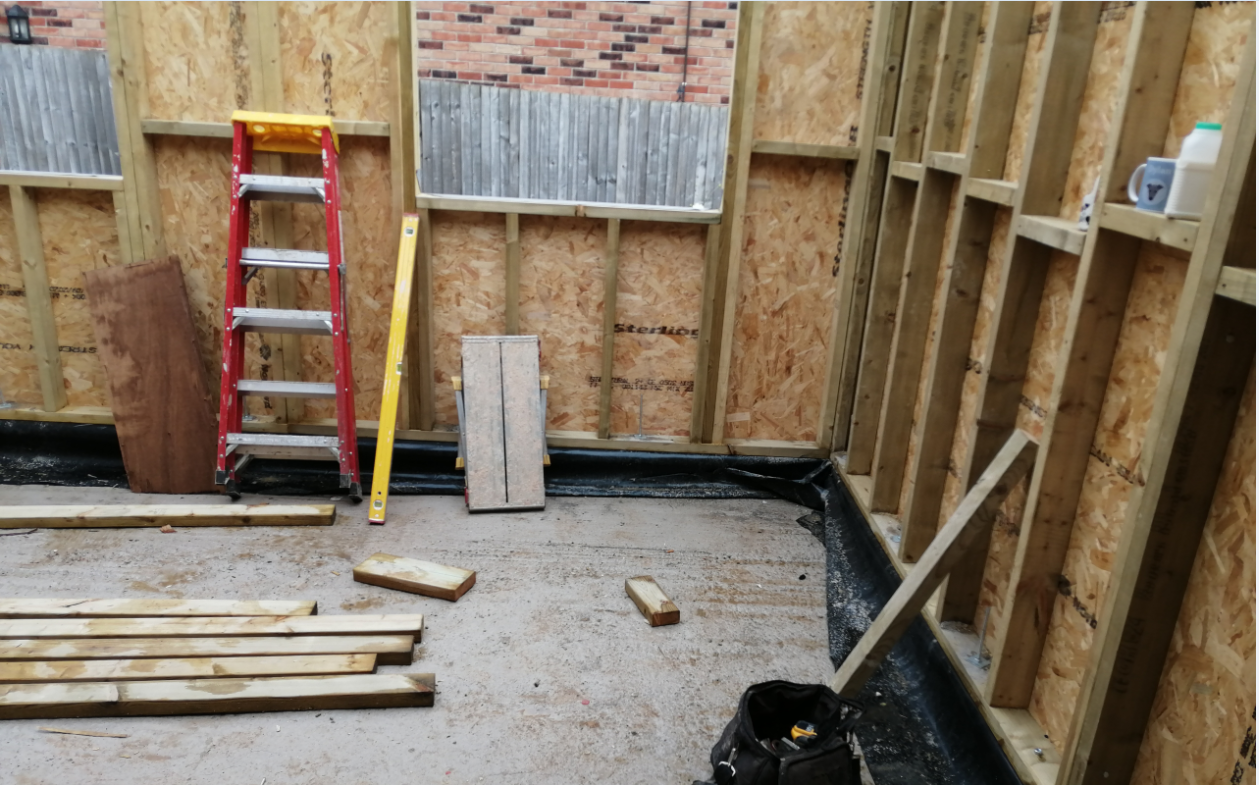 The new office isn't quite ready for the Dispensary Manager, yet – but we're getting there!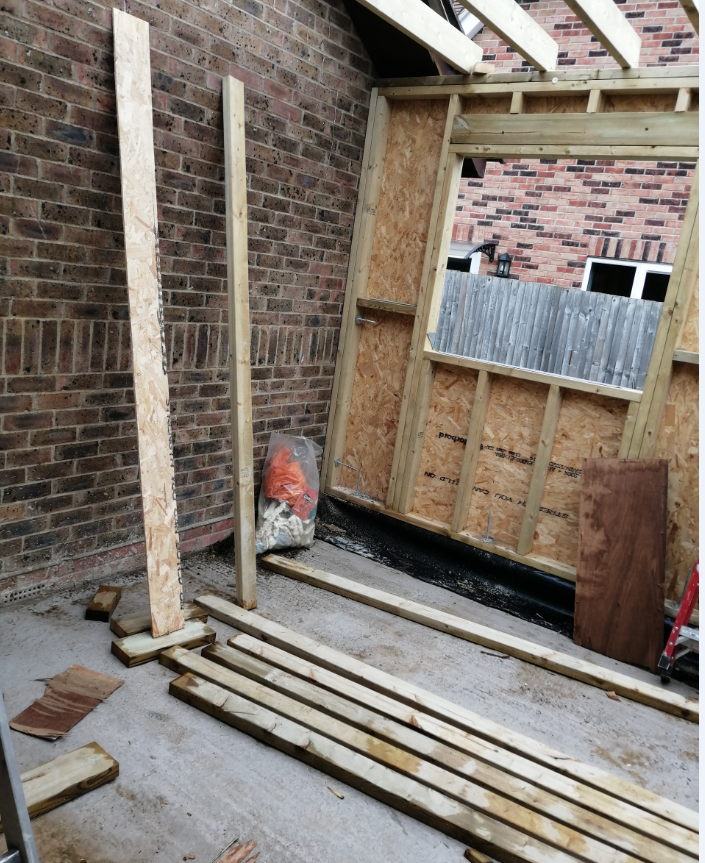 Finally, the new Doctor's room, nice and spacious – but still too draughty to see patients yet!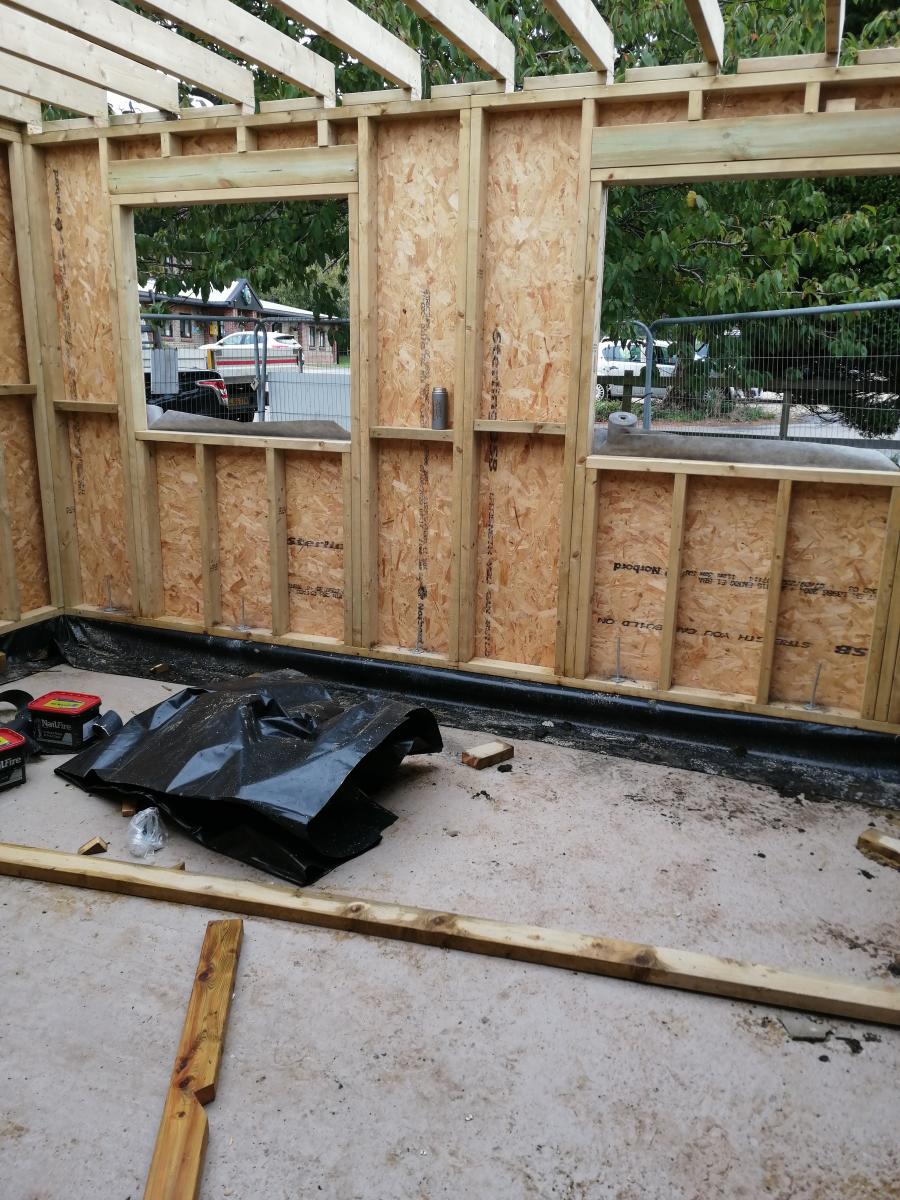 End of Week 3
Making the most of some excellent weather this week – the foundations are done and we suddenly have an outline of the building!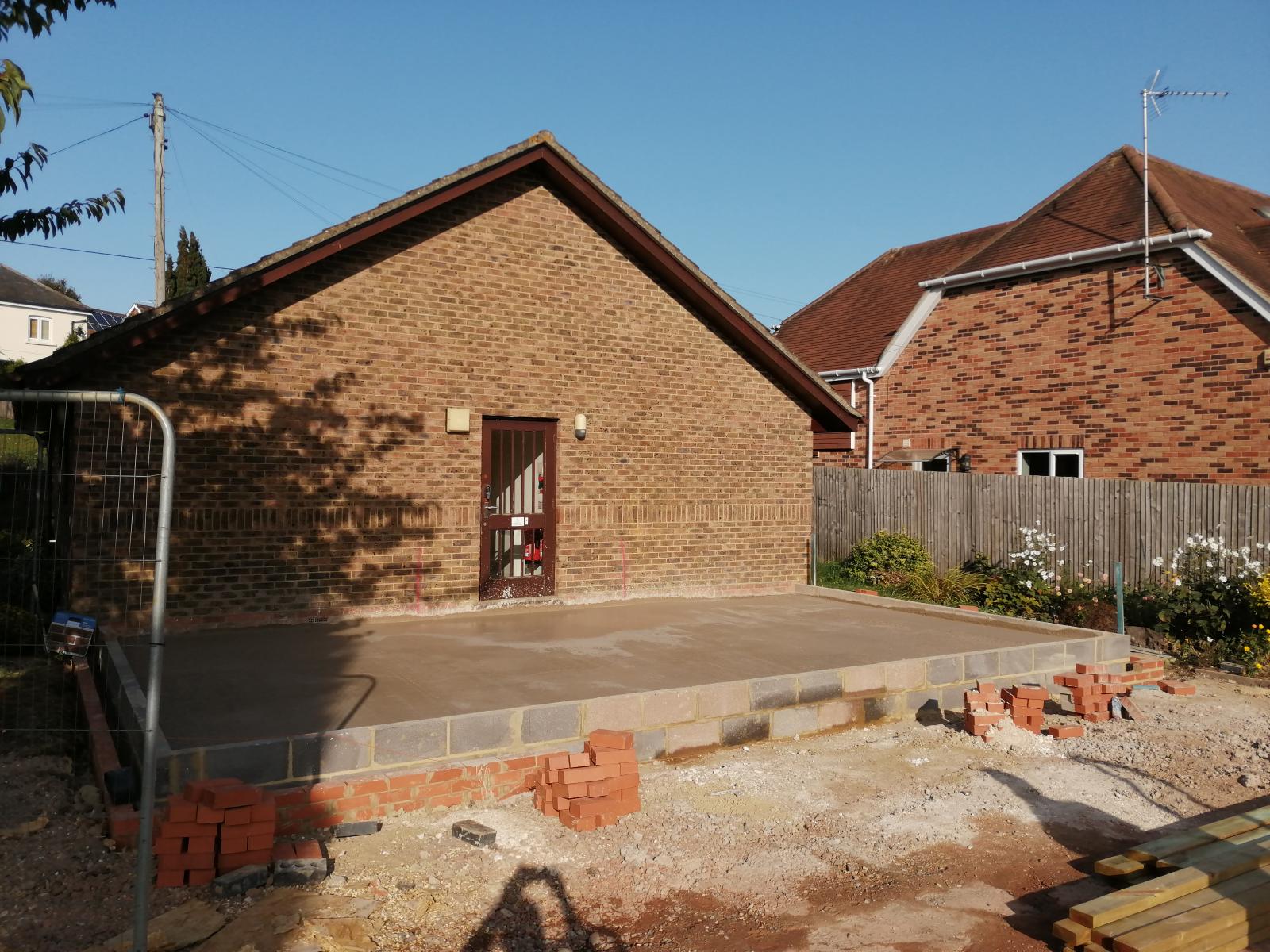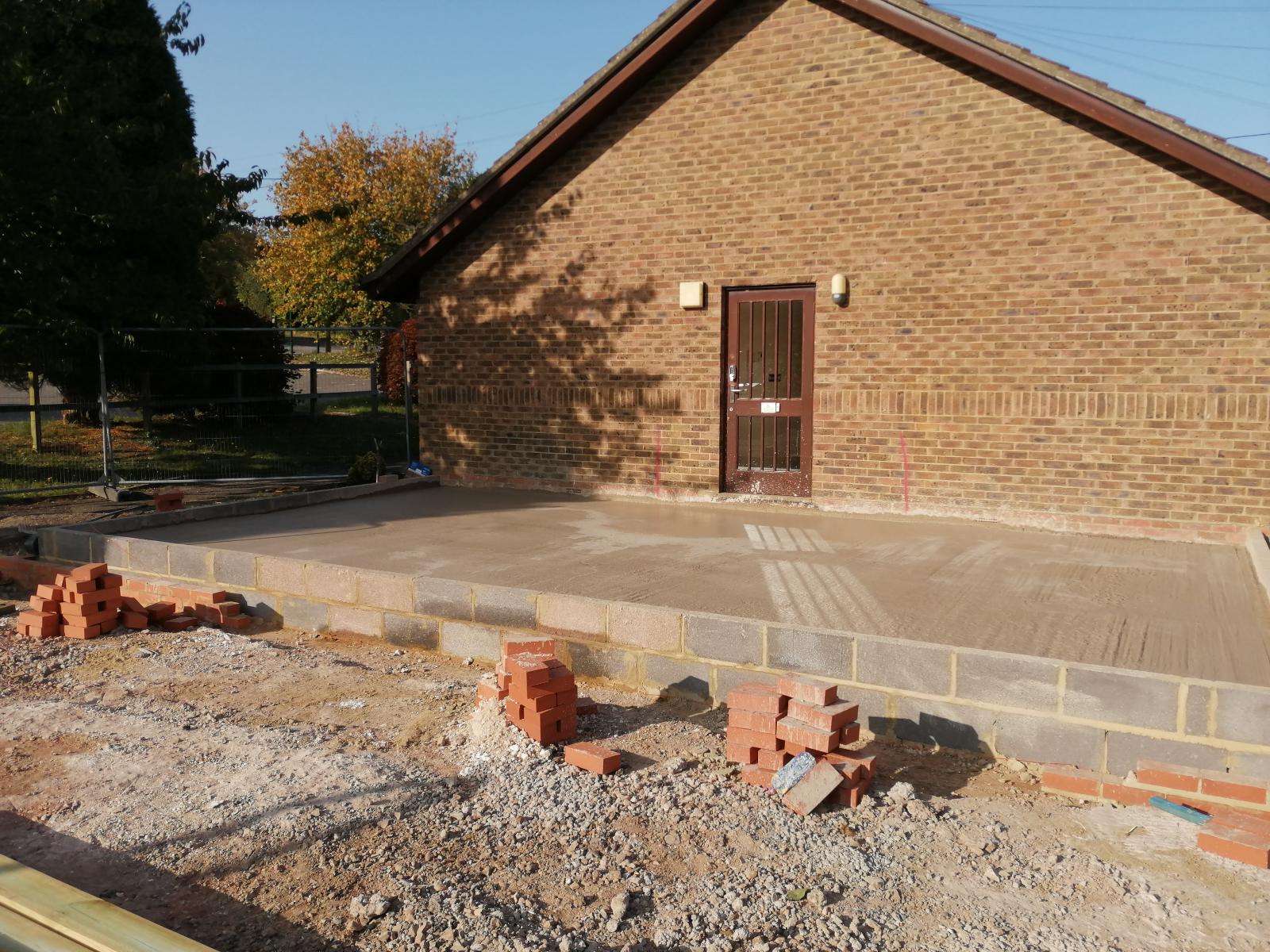 End of Week 2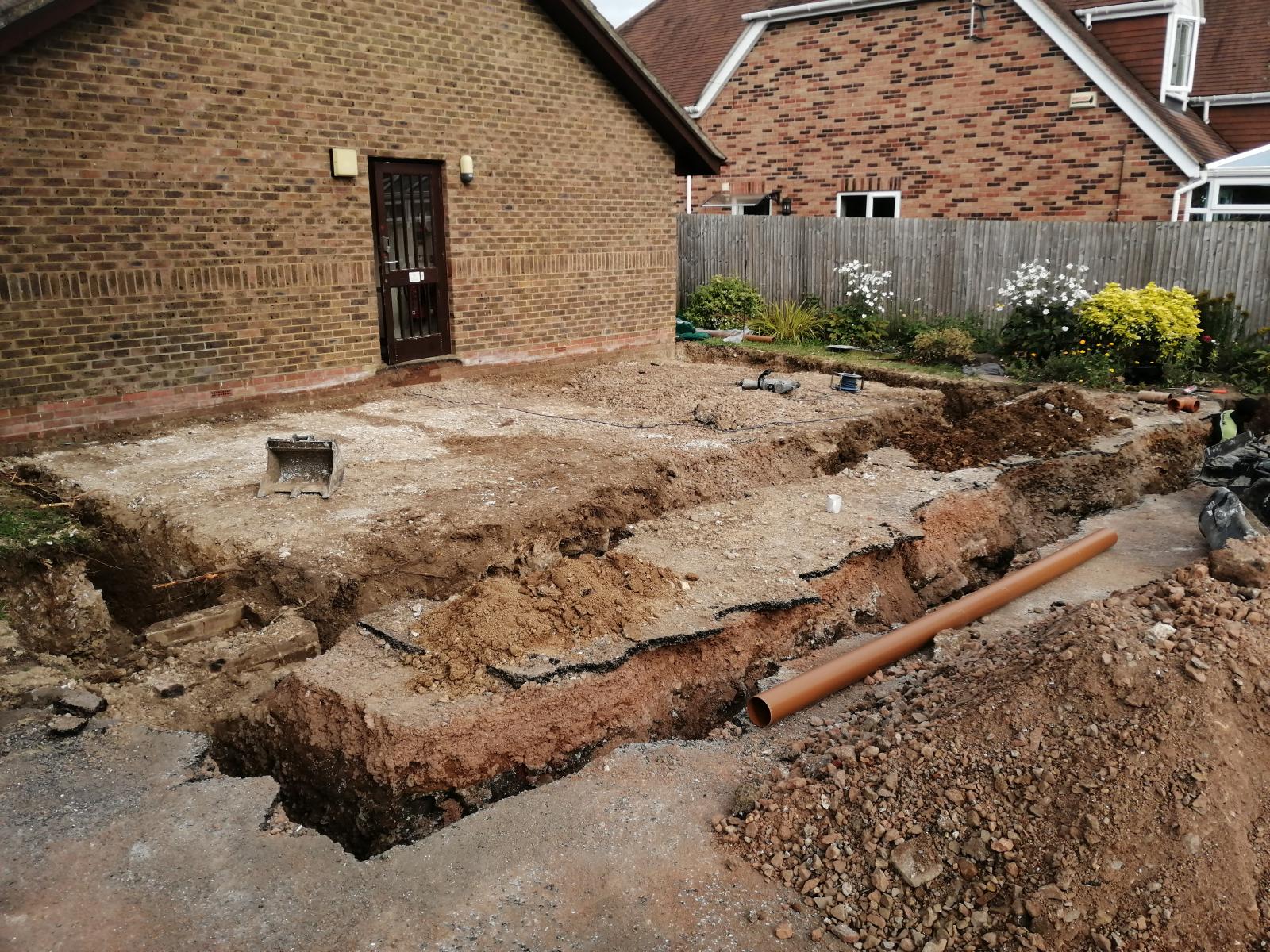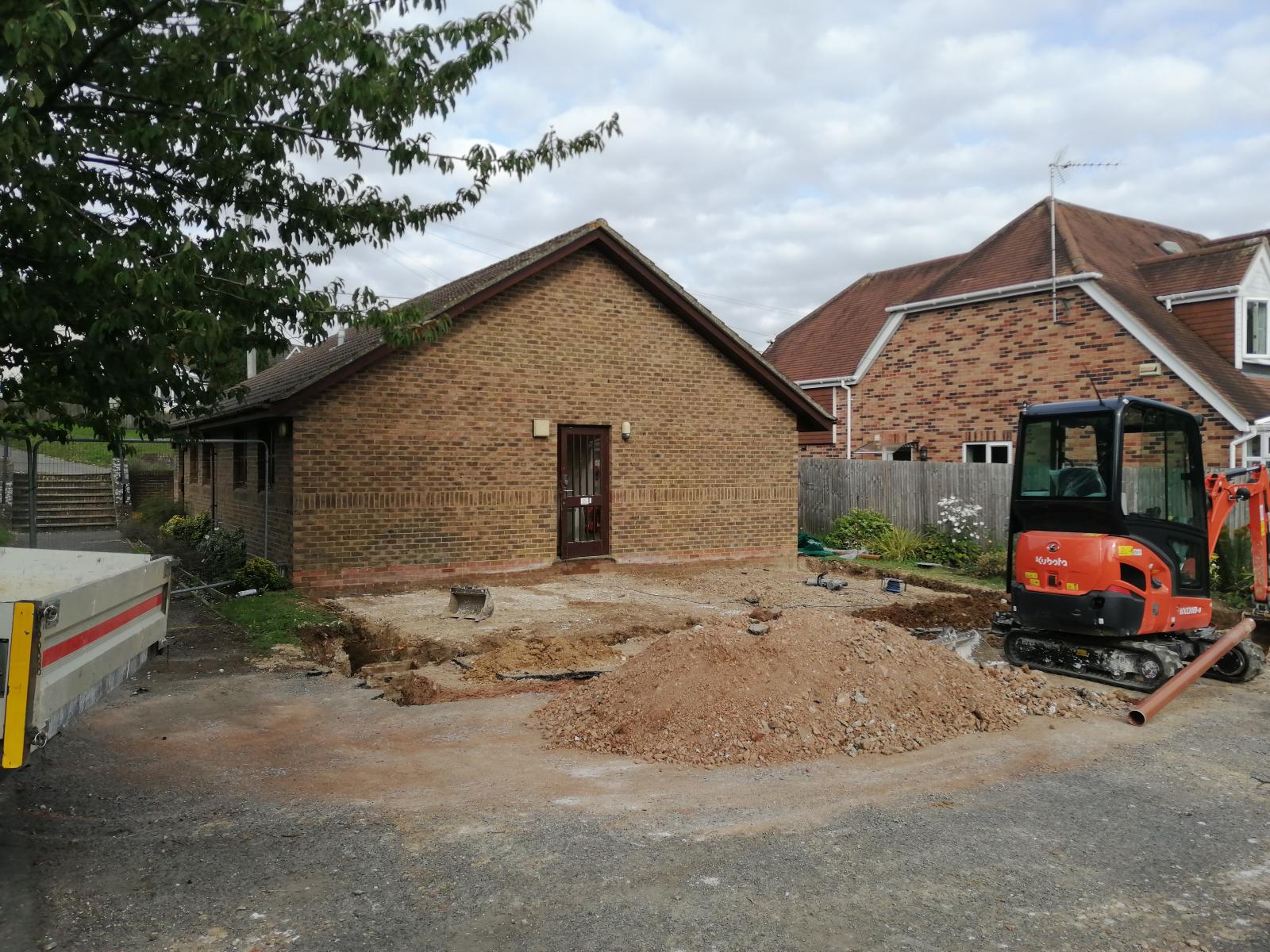 End of Week 1
Published: Oct 19, 2020