To all our Patients...
We are all concerned about the effect of the Omicron variant and are aware ofthe warnings from the Prime Minister. As per Government advice, we are prioritising patients who are in most need of medical help.
Please only call the surgery when it is essential.
Please only call the surgery when it is essential.
It is important that we all continue to put our health first, so please continue to seek medical help when you need it.
As per government guidance, we have increased the amount of clinical time we spend delivering the COVID-19 vaccination programme and have made our clinics available on the NHS' National Booking System. Where possible, we have not cancelled any pre-existing appointments to fulfil this duty, but, it is not possible for us to maintain all routine services and we may ask you to wait longer than usual to arrange an appointment.
Before contacting the practice, please consider self-help and pharmacy options,such as:
Covid-19 Boosters
If you want to book or need advice regarding your 1st, 2nd or booster Covid-19 vaccine.
Contact the National Booking Service via www.nhs.uk or ring 119
Please do not contact the surgery
We do not have access to the Covid-19 booster booking system
Again, we would like to thank all of our patients for your continued cooperation.
Yours Sincerely
GP Partners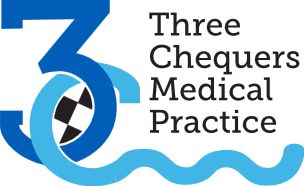 Three Chequers Medical Practice
Published: Dec 29, 2021