Flu Clinics 2020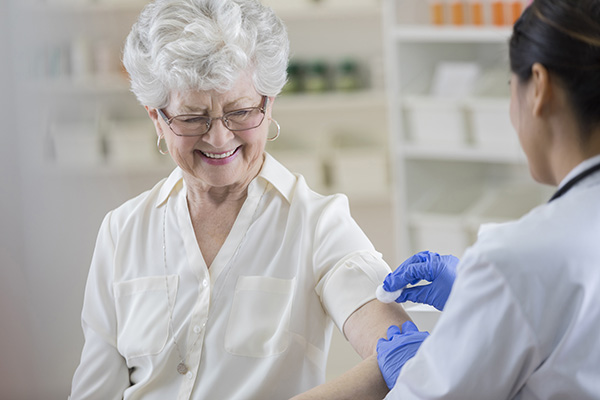 Due to the ongoing restrictions in relation to Social Distancing and, with the Health and Safety of staff and patients, we have made the decision to host all of our Flu Vaccination Clinics in the Winterslow Village Hall and in the former "BHS" store in the Old George Mall, Salisbury.
The decision to not host vaccination clinics at Porton & Old Sarum Surgery this year was a difficult, but necessary one, in order to ensure that the risk of transmitting COVID-19 between patients was minimised. We are sorry for any inconvenience this causes and wish to reassure patients of our Village sites that there will be extra clinics at our Winterslow Surgery in order to accommodate patients who usually attend the Porton & Old Sarum branch. Patients of our village sites will also be welcome to use the City Centre clinics, should they wish to.
All clinics are by appointment only
We would like to thank the OId George Mall, Salisbury for allowing us to use the former "BHS" store to host our City Centre Clinics. Using this store instead of one of our Surgeries will allow us to host, with all correct social distancing provisions in place, approximately the same number of patients as we could in an "ordinary" year, meaning that those of you who usually get a "Flu Jab" will be able to access the vaccine as easily as you would in any other year.
As we are sure you have heard, the Flu Vaccine has been extended to children in school year 7 and household contacts of "Shielding Patients" – with Adults aged between 50 and 64 having the programme extended to them in November and December. We would kindly ask that anyone aged 50-64 who does not usually receive the Flu Vaccine not to call the Practice to book an appointment until we receive confirmation from NHS England of the exact dates that the vaccination programme is being extended from – this will be communicated to you in due course.
Clinic Dates and Location:
Due to the the works been done to our Winterslow Surgery the flu clinics will now take place at the Winterslow Village Hall.
Due to large demands for our flu clinics more dates will be added soon – watch this space!
Published: Sep 16, 2020